Human Trafficking 101
June 9, 2 p.m.
What is human trafficking? Why is it so prevalent in NC?
Join us to learn the answers as well as how to identify red flags and warning signs in a potential victim; and how to report human trafficking.
---
Tips For Keeping Kids Safe Online
June 23, 3 p.m.
With the changing world of social media and gaming, it is important for parents to have up-to-date information and understand effective practices to internet safety. This session will address what apps are out there, privacy setting and good behavioral practices that encourages kids to use the internet responsibly.
---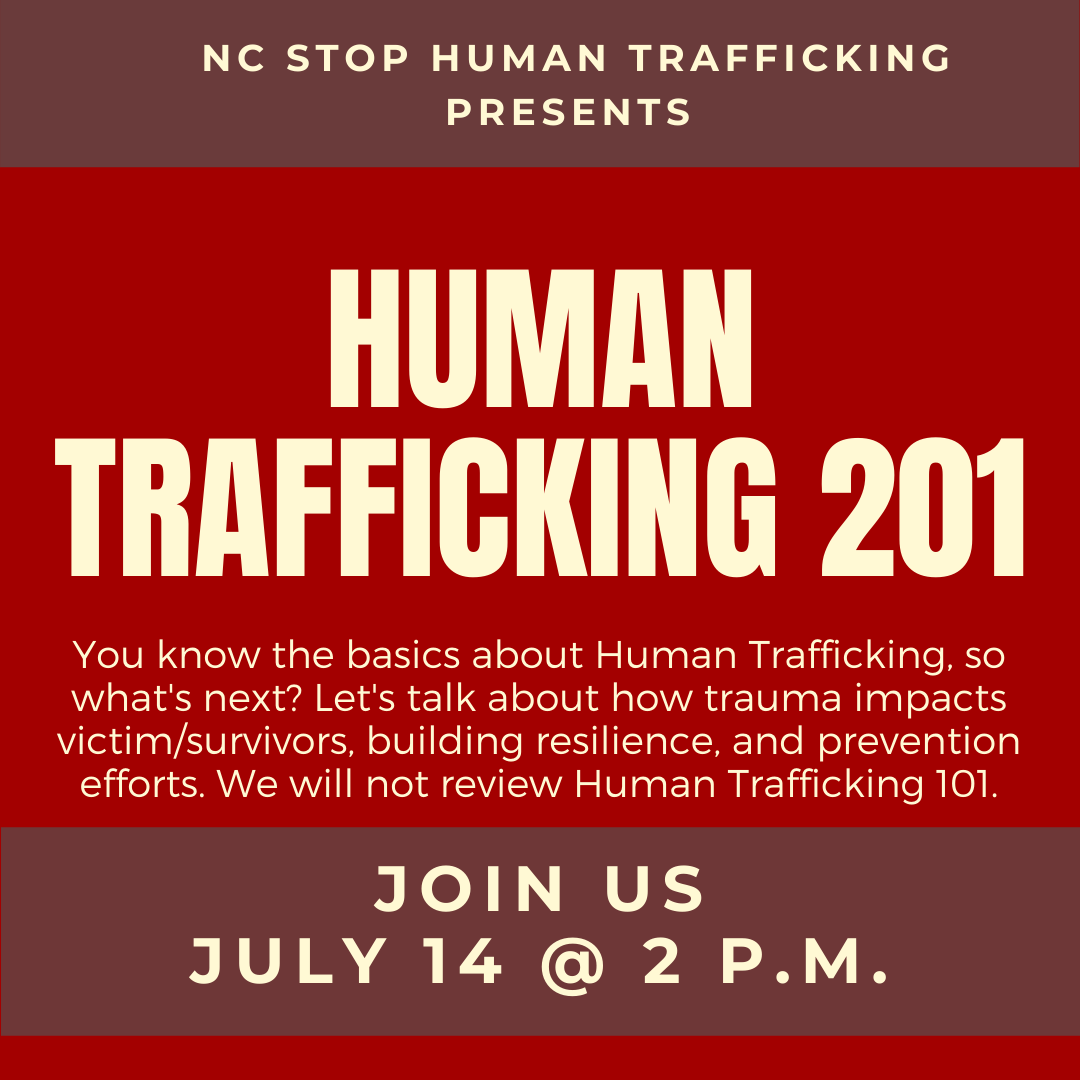 Human Trafficking 201
July 14, 2 p.m.
You know the basics about Human Trafficking, so what's next? Let's talk about how trauma impacts victim/survivors, building resilience, and prevention efforts. We will not review Human Trafficking 101. You can see the recording here: https://encstophumantrafficking.org/webinars/.
---
---
To become a member of NC Stop Human Trafficking, click here.