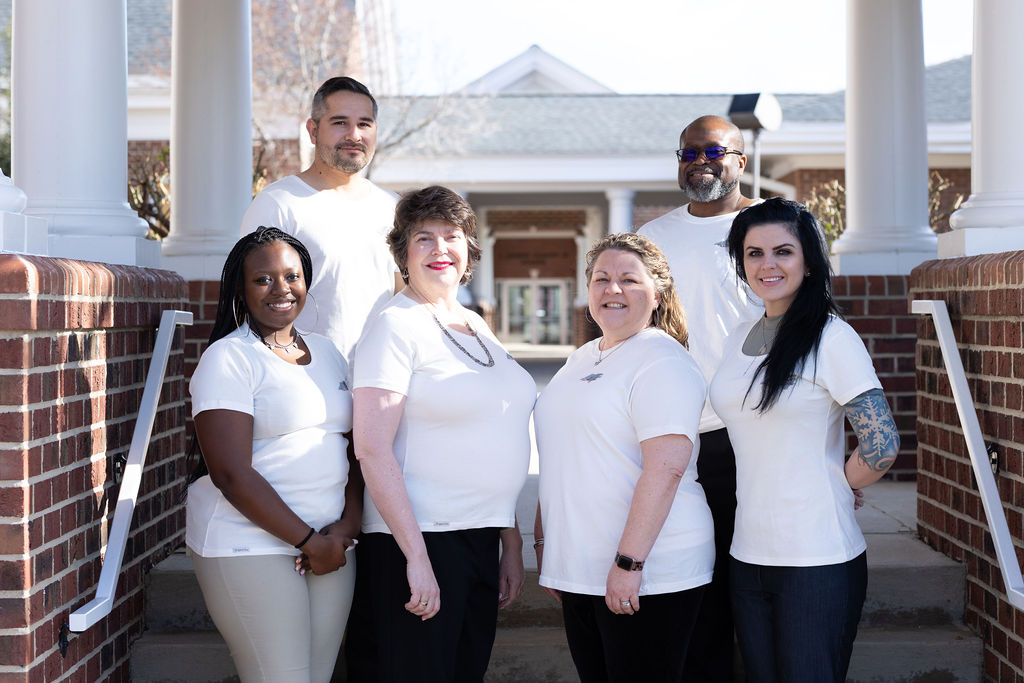 Pictured, left to right, front row, Hydeia Collington, board member, Pam Strickland, NC Stop Human Trafficking founder, Amy Moore, NC Stop Human Trafficking Board Chair, Oriel Elder, board member. Pictured, left to right, back row, Julio Maldonado, NC Stop Human Trafficking Vice-Chair and Faris Dixon, board member.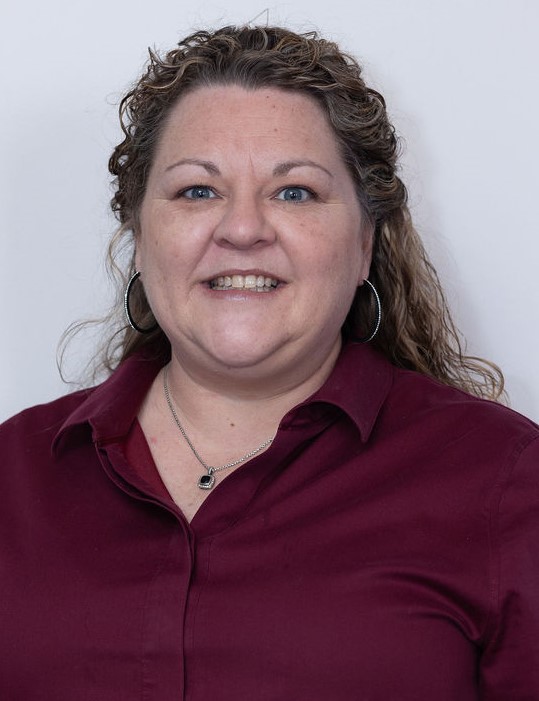 Amy Moore, LCSW
Chair, Clinical Director of Dixon Social Interactive Services
Amy Moore, LCSW, is the clinical director of Dixon Social Interactive Services, and an adjunct professor at East Carolina University.
She is the co-chair of the National Association of Social Workers Greenville Chapter. She currently serves on the Behavioral Consultations and Psychological Services Client Rights Committee.
Aside from her strong career credentialing in social work, she is also serves in a leadership capacity for the North Carolina Jaycees, which is a statewide civic organization based on building up communities through service work and fundraising. She served as the NC Jaycees Cardinal Corp Vice Commander and served as the Jaycees Senate East Regional Director.
She has extensive experience in grant writing, event planning, and non-profit administration.
By joining the board of NC Stop Human Trafficking she intends on playing a key role in making a real difference in the communities she serves, along with enhancing her leadership skills, and build new and impactful relationships.
Moore is at 2001 graduate of Meredith where she achieved a BA in psychology and a 2012 graduate of East Carolina University where she achieved a masters in social work.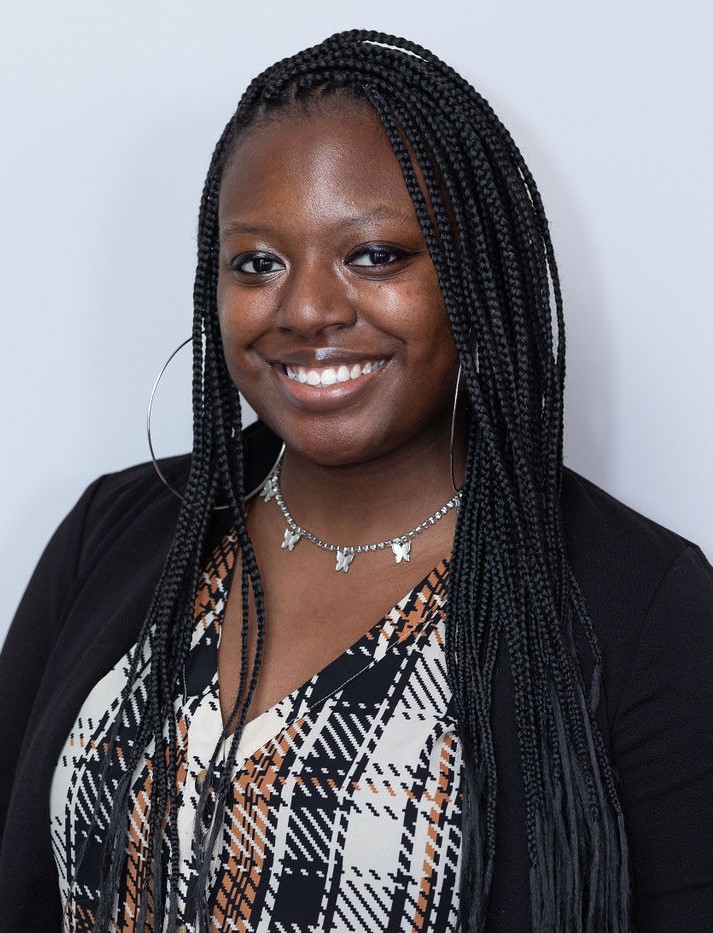 Hydeia Collington
Board Member, School Resource Officer, Reidsville Police Department
Hydeia Collington serves as a police officer for the Reidsville Police Department. She is the school resource officer for department.
Collington has been an integral part of NC Stop Human Trafficking's expansion into Basic Law Enforcement Training and Crisis Intervention Team training in Rockingham County. She is also actively working to implement training for SROs across the state about the reality of human trafficking in school settings.
She is skilled in connecting with people, which is attributed to her realist and compassionate approach to social issues. Her background, which spans from living in city public housing to college to law enforcement and back to college, has given her a unique approach to communication and community support services. It has also give her an expanded capacity to help steer students away from negative behavior and poor decisions.
As a law enforcement officer, she takes special interest in helping those who are not empowered to help themselves and removing perpetrators of violence and coercion from those vulnerable people, which is the driving purpose for her to serve on the NC Stop Human Trafficking board of directors.
Collington is a graduate of UNC-Greensboro with a BA in sociology. She is currently pursuing a dual degree for masters in sociology with a concentration in criminology and a post-baccalaureate in teaching sociology. She expected to achieve her masters in Spring of 2023.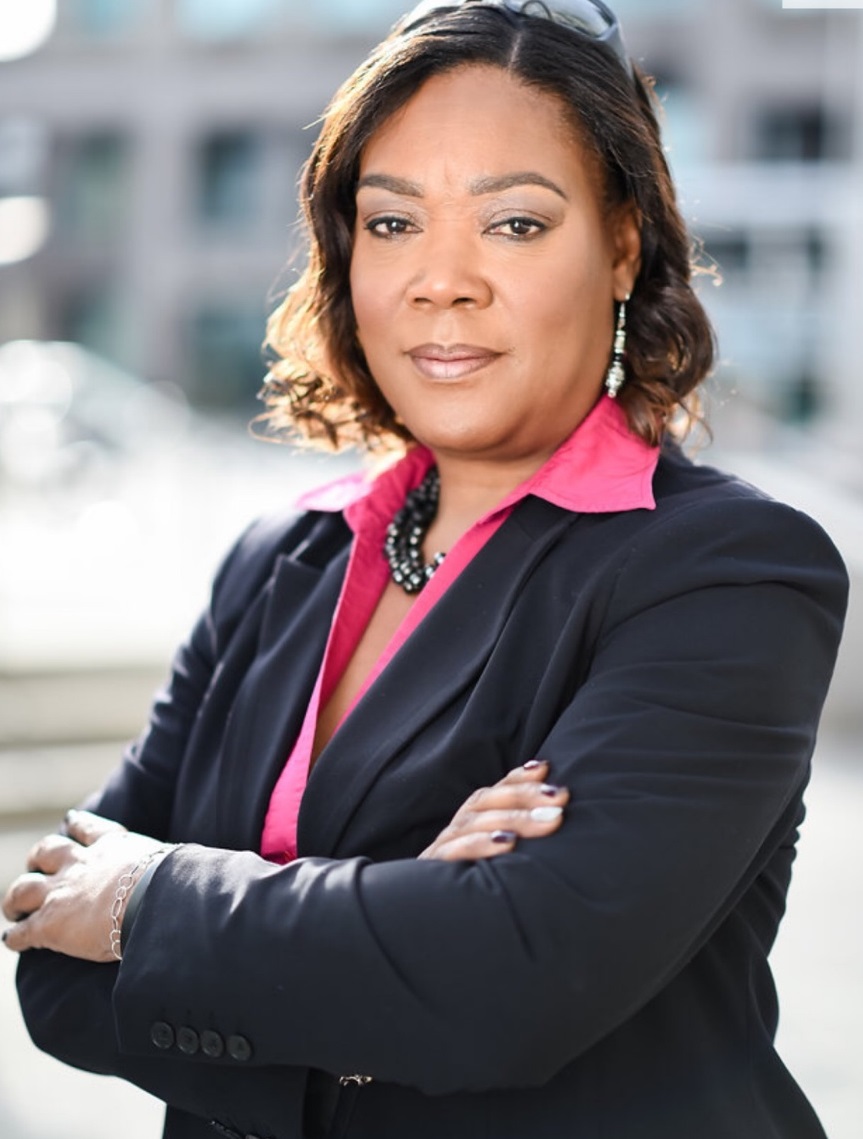 Paula Dance
Board Member, Pitt County Sheriff
Sheriff Paula Dance joined the board of NC Stop Human Trafficking in 2020.
During her time on the board, she has implemented positive changes on the community level, which includes assigning a special human trafficking investigator at the Pitt County Sheriff's Office.
She is the first African-American woman to serve as sheriff in the state of North Carolina, and NC Stop Human Trafficking is glad to have her voice and leadership experience.
Her experience on the law enforcement side of human trafficking is an invaluable tool as the state wrestles with the complexities of human trafficking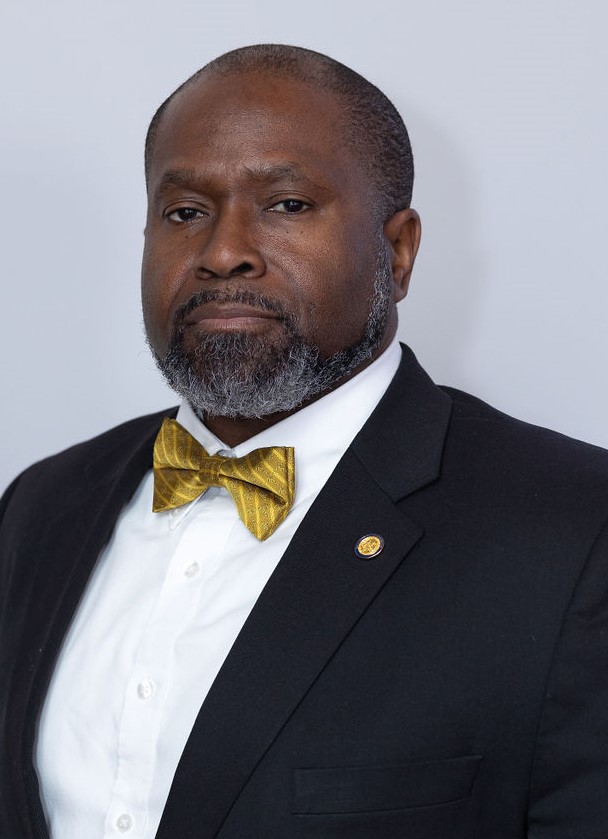 Faris Dixon
Board Member, Pitt County District Attorney
Faris Dixon joined the NC Stop Human Trafficking Board of Directors in 2020.
He currently serves as the Pitt County District Attorney, and through his work he has served survivor/victims of human trafficking.
Dixon's nuanced insights into the needs of survivor/victims with is a valuable skill in guiding the direction of the organization.
"One of the most effective means to end this problem is education. The education of potential victims about the dangers of human trafficking and the education of the community about the red flags that should raise concerns," Dixon said.
In his spare time he enjoys watching professional and college football and college basketball. He's a fan of science fiction, history and music, and enjoys working out in his off time.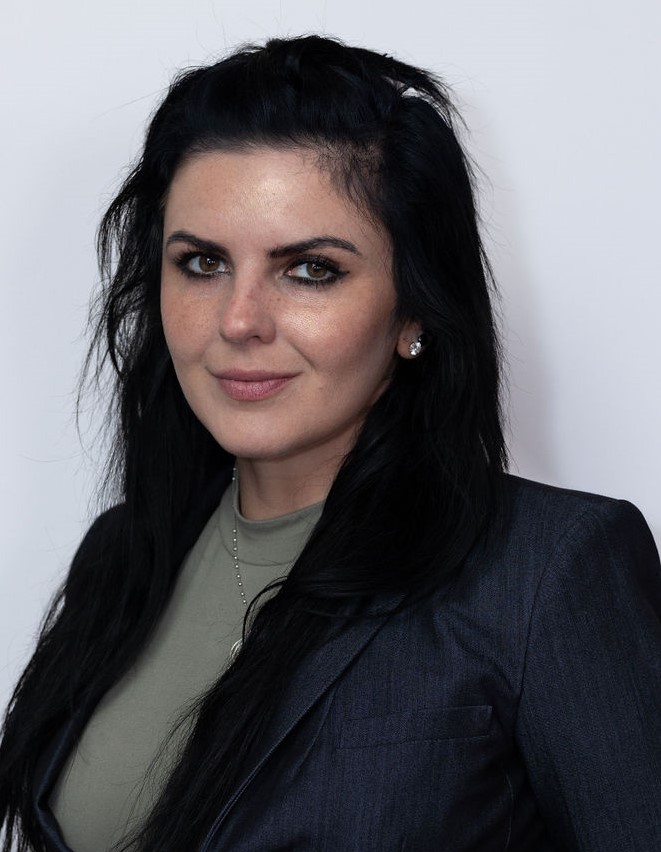 Oriel Elder
Board Member, NC Demand Reduction Task Force Coordinator
Oriel Elder serves at the coordinator for the N.C. Demand Reduction Task Force, and is a survivor-leader in the anti-human trafficking movement in North Carolina within the N.C. Survivor's Network.
Elder sought volunteer opportunities within the anti-violence advocacy work within the state, joining the North Carolina Coalition Against Human Trafficking and the speakers bureau of the N.C. Survivor's Network, and previously serving on the Louisville Metro Human Trafficking Task Force.
She has first-hand knowledge on the best practices of law enforcement and service providers in protecting victims and preventing revictimization. She is well versed in literature reviews and professional writing, crisis intervention, and non-violent emergency management.
As a survivor and field expert in human trafficking, domestic violence, assault, sexual abuse, and sexual assault, she is also an expert in available resources as well as the limitations and the obstacles that surround survivorship.
She represents the interests of survivors as she serves as a board of director for NC Stop Human Trafficking with the goal to guide the organization toward best practices, victim-centered approaches, and trauma-informed programming.
Elder is a University of Louisville Alumni. She is also an alumnus of Alpha Phi Sigma, and Lamba Alpha Epsilon. She graduated with honors in her Bachelor of Science in Justice Administration.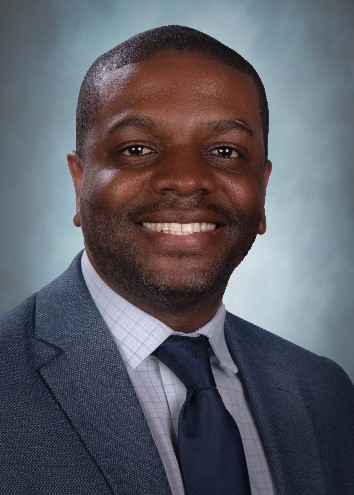 John Felton
Board Member, ECU Health
John M. Felton, MA currently serves as a leader in the Office of Experience at ECU Health. He is an experienced professional with over 15 years of experience in various levels of health care. His roles span over multiple specialties including Physician Relations, Human Resources, Recruitment and Patient & Family Experience. He is a native of Carteret County in Eastern North Carolina and is skilled in people centered work. His passion for making lasting connections and his servant heart will be instrumental in his efforts to help stop human trafficking.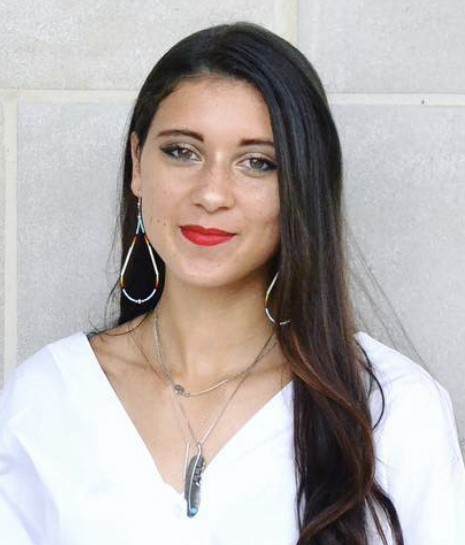 Aminah Ghaffar
Board Member, Integrative Researcher
Aminah is an integrative researcher, activist for Indigenous and Black issues, and advocate fighting violence against women and children. Aminah grew up in Pembroke, North Carolina and is a member of the Lumbee Tribe.
Beyond being a Division I track and field athlete in college, Aminah has also channeled her energies into her education having studied biology at East Carolina University and completing a masters in Physiology and Biophysics with a concentration in Integrative Medicine from Georgetown University.
Her research with Breaths Together for a Change centers blending wisdom traditions, Indigenous epistemology, with Western epistemology to test how mindfulness can reduce racial bias and heal historical trauma. She has served as a domestic violence and sexual assault victim advocate, a board member for the Missing and Murdered Indigenous Women NC Coalition, and created Good Medicine Woman LLC to address gaps in knowledge about Indigenous culture.
She has also written about various issues for Women's Advance, and about disaster related issues for Southerly Magazine. She is a 2022 ECU 40 under 40 Leadership Award recipient and a NC Central law student.