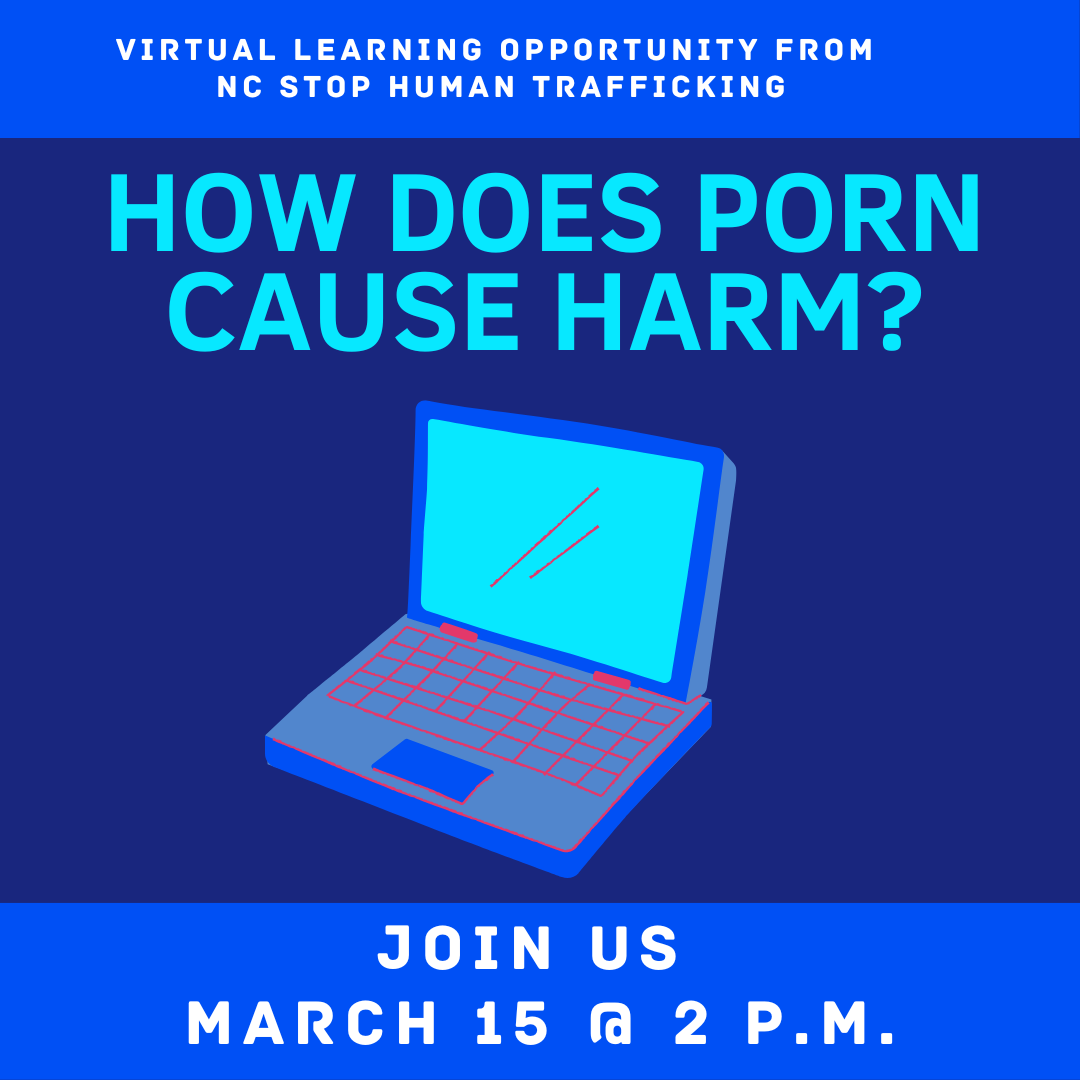 Pornography is not a victimless industry. It is abusive and normalizes assault. It causes harm to individuals, relationships and society. Please join us to learn more.
Upon registration, you will receive a zoom link to access this session. If you do not receive the link in your inbox, check your spam folder. If there is no access link in your spam, email melinda@encstophumantrafficking.org.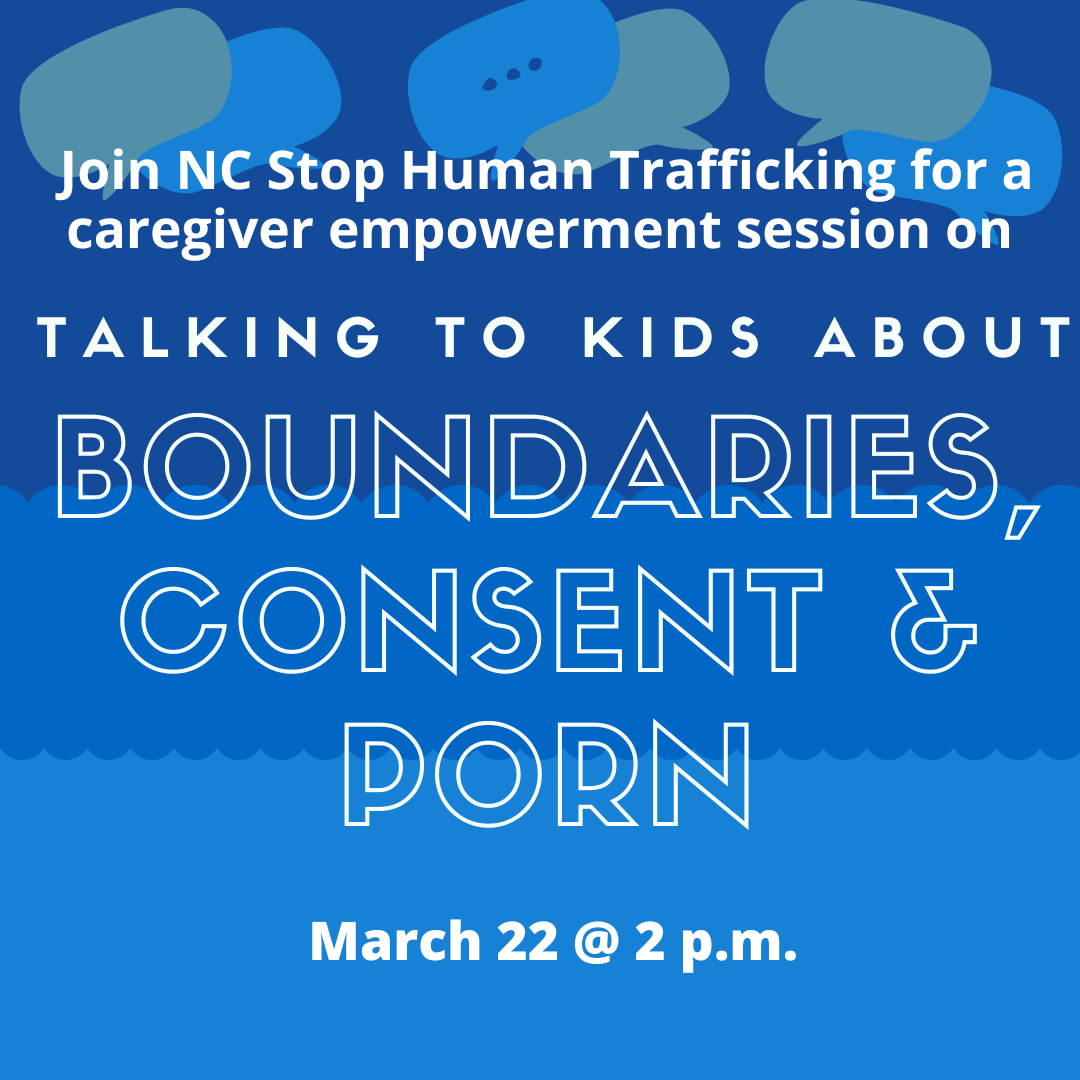 For caregivers, having the conversation about personal boundaries, what consent is, and the prevalence of violent pornography online can be difficult. This session is designed to offer caregivers practical guidance on how to have this conversation in age-appropriate ways. Addressing these issues at an early age is violence prevention – and that includes sex trafficking prevention.
If you do not receive the zoom link to access the session in your inbox, please check your spam folder. If you do not receive the zoom link at all, email banesa@encstophumantrafficking.org
HELP SUPPORT OUR PROGRAMS. DONATE