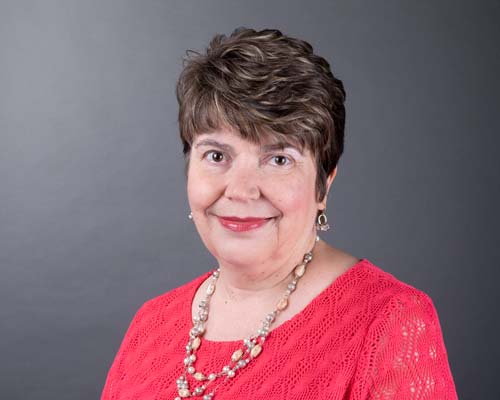 Pam Strickland
Founder
Pam first became interested in the subject of Human Trafficking at a Missions Conference in 2006 where she learned about young girls being forced into prostitution in Asia.
Since then, she has led three Mission Trips to Moldova, where part of the team's job was to educate the young people about trafficking, in an effort to prevent them from becoming victims.
Pam speaks frequently to community groups, as well as conducting training for professional and pre-professional groups (such as social workers, counselors, teachers, law enforcement, nurses, physician's assistants, and others).
Pam is passionate about preventing labor trafficking internationally by educating people about Fair Trade and responsible consumerism.
Pam earned a Bachelor of Science in Business Administration from the University of North Carolina in Chapel Hill in 1990. Since then, she has been involved with the management of her family's business-Electronic Services, Inc.
In her spare time, she enjoys spending time her husband, son and their two dogs. Traveling, reading, and supporting the Tar Heels are other interests.
Pam is the Founder of the nonprofit, and serves as its Chief Executive Officer.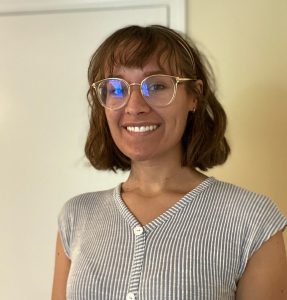 Tara Baker
Policy Specialist
Tara Baker graduated in 2020 from Youngstown State University with a bachelor's of arts in Sociology and Psychology, focusing on human behavior and its interaction with social stratification and inequality.
Her senior thesis consisted of a cross-cultural comparative analysis on women's reproductive rights between the United States and Uruguay, a small country in South America. 
This introduction to policy work led her to pursue her Master's in Public Policy at the Sanford School of Public Policy at Duke University with the goal to use evidence-based solutions to address inequitable outcomes affected and caused by environmental, health, and social disparities. 
Within this realm, Tara became introduced to the complexities of policy in regard to human rights and women's policy. In beginning an internship with NC Stop Human Trafficking as a policy specialist, she has been inspired to complete research and further the discussion on policy surrounding human trafficking in order to act as a catalyst for change. 
In addition to this work, Tara volunteers as an Advocate for the Community Empowerment Fund in Durham and works with the Community Safety and Wellness Task Force of the City of Durham as a research volunteer. In her spare time, she enjoys practicing yoga, reading, and trying new recipes.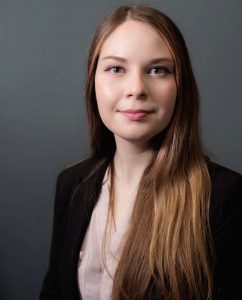 Meredith Ferreri
Administrative Assistant
Meredith Ferreri is a student at East Carolina University working towards a Bachelor of Science in Political Science.
She has prior experience working with non-profit organizations and local communities, including the Chowan County local government.
She expects to graduate in December of 2021 and find work in the Raleigh-Durham area.
Meredith's hometown is Wilmington, NC and in her spare time she enjoys writing music and trying new recipes.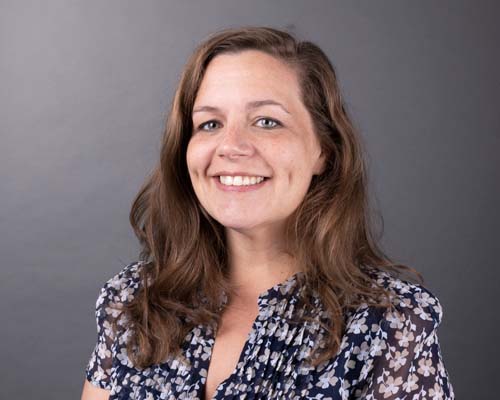 Melinda Sampson
Community Outreach Coordinator
Melinda Sampson is a 2009 graduate of East Carolina University with a bachelor of arts in communication.
She began a career in journalism in 2011 with Cooke Communications, LLC, becoming the editor of a weekly newspaper located in Belhaven, North Carolina. In 2013, she became the associate editor for a bi-weekly newspaper in Williamston, North Carolina, and by 2014, she became the assistant editor at a daily newspaper in Goldsboro, North Carolina.
In her career as a journalist, she was able to report on important community issues and examine social, economic and cultural issues – specifically the plight of migrant farmworkers in the fields of Eastern North Carolina.
In 2014, she visited several migrant farmworker camps in Wilson, Wayne and Lenoir counties where she discovered migrant farmworkers who came to the country under false promises and then were forced or coerced into working under dangerous and abusive conditions and living in relatively isolated and wretched labor camps.
It was through those migrant farmworkers' stories that her interest in human trafficking was born. It was also the personal relationships she developed and the stories of inequity and injustice in Eastern North Carolina that inspired her to be a part of an organization that is a catalyst for change.
In that vein, she wanted to become involved with ENC Stop Human Trafficking Now. Sampson became the Community Outreach Coordinator for ENC Stop Human Trafficking Now in June of 2018.
She is a native of Farmville, graduating high school at Farmville Central. She is married and has a daughter. In her spare time, she enjoys reading, painting and drawing.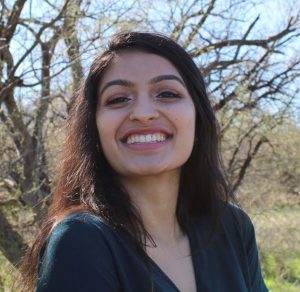 Aneri Tanna
Research Analyst
Aneri Tanna is currently a senior at Duke University double majoring in Global Health and Cultural Anthropology.
Through her time at Duke, she has been drawn to classes and work which focus on vulnerable populations. 
Her interest in examining human trafficking was sparked through her work with the Last Girl Project. Through her research with LGP, she aimed to develop an understanding of systems of inequity which produce an individual's vulnerability to domestic minor sex trafficking. Her passion for LGP's goals of bringing attention to child sex trafficking and working towards preventing the trafficking of vulnerable children grew. 
She wanted to work with NC Stop Human Trafficking to expand on her work with DMST/CSEC and learn about the realities of the different forms of trafficking in North Carolina.
Working with NC Stop Human Trafficking, she wanted to develop a more holistic picture of the prevalence, drivers, and responses of trafficking.
She wants to pursue a career in the medical field and advocate for health equity, particularly for vulnerable populations. She enjoys painting, cooking, and baking in her spare time.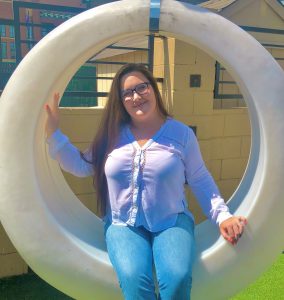 Brianna Norris
Social Media Marketer
Brianna Norris is a current student at East Carolina University, where she is majoring in marketing and supply chain management. 
She is excited and honored to take this social media marketing position at NC Stop Human Trafficking for the summer semester. 
Brianna is looking forward to learning more about human trafficking as well as being able to broaden her knowledge in the world of marketing.