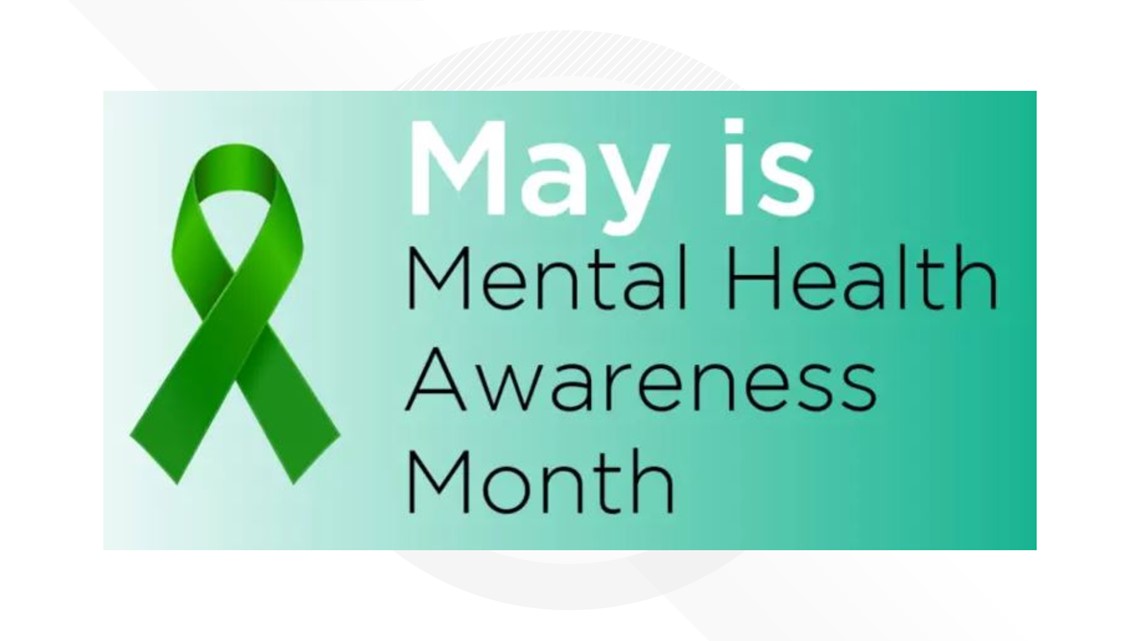 May is Mental Health Awareness month.
Each year millions of Americans face the reality of living with a mental illness. Victims of human trafficking are especially vulnerable to the debilitating physical and psychological symptoms of trauma resulting from their repeated, intrusive, and long-term abuse.
Providers working with this population, in particular with sexually exploited women and girls, emphasize that trauma recovery is critical to a victim's ability to repair and regain her life.
However, there are many challenges to meeting the trauma-related needs of trafficking victims, especially since a comprehensive approach, which includes building basic supports and safety as well as treatment, often crosses multiple systems of care.
This piece addresses the trauma experienced by most trafficking victims, its impact on health and well-being, some of the challenges to meeting trauma-related needs of trafficking victims, and promising approaches to treatment and recovery. While this issue briefly touches on trauma across human trafficking populations, it has a special emphasis on trauma resulting from sex trafficking of women and girls.
---
TRAUMA AND ITS IMPACT
Recent trauma studies have deepened our understanding of trauma and its impact.
They describe a complex range of post-trauma symptoms and identify the interactions of multiple factors as contributing to their seriousness.
For example, more serious symptoms are associated with histories of multiple victimizations, often beginning in childhood.
More profound impacts are also associated with co-occurring behavioral health problems, like substance abuse disorders, and with a range of other issues, like limited social supports, lower socioeconomic status, and stigma associated with particular traumatic events. Trauma exposure occurs along a continuum of "complexity," from the less complex single, adult-onset incident (e.g., a car accident) where all else is stable in a person's life, to the repeated and intrusive trauma "frequently of an interpersonal nature, often involving a significant amount of stigma or shame" and where an individual may be more vulnerable, due to a variety of factors, to its effects.
It is on this far end of the continuum where victims of human trafficking, especially sex trafficking, can be placed.
---
POST-TRAUMA RESPONSES FOR VICTIMS OF HUMAN TRAFFICKING
In addition to experiencing terrorizing physical and sexual violence, researchers report that victims often experience multiple layers of trauma including psychological damage from captivity and fear of reprisals if escape is contemplated, brainwashing, and for some, a long history of family, community, or national violence.
Moreover, the emotional effects of trauma can be persistent and devastating. Victims of human trafficking may suffer from anxiety, panic disorder, major depression, substance abuse, and eating disorders as well as a combination of these. For some victims, the trauma induced by someone they once trusted results in pervasive mistrust of others and their motives. This impact of trauma can make the job of first responders and those trying to help victims difficult at best.
---
CHALLENGES IN MEETING THE NEEDS OF TRAFFICKING VICTIMS WHO HAVE EXPERIENCED TRAUMATIC ABUSE
Many of the health and social needs of trafficking victims stem directly from their experience with trauma and the brutal reality of unremitting threats or actual physical and sexual violence. Meeting these needs, in particular providing mental health treatment and trauma-informed services, is not without challenges.
Difficulty establishing trusting relationships with victims.
For both law enforcement and service providers, getting victims to trust them and accept help is a huge obstacle. While building trust takes time, time is something that often worked against both law enforcement and providers.
Many of the services available for victims are described as time limited. For example, both domestic violence shelters and runaway and homeless youth programs, where most counseling services are offered on-site to victims, generally provide for short stays that do not allow adequate time to establish trusting relationships needed in order for a victim to open up and begin to address their trauma.
The mistrust of victims often is due to their histories of betrayal from families, service systems, and in some cases, law enforcement and governments.
But in addition, a victim's mistrust is often compounded by fears that connections with law enforcement and/or service providers can compromise their physical safety (e.g., the trafficker will find them, they will be deported, or they will be sent back to an abusive home).
---
TRAUMA INFORMED SERVICES
One especially useful framework, identified in Harris and Fallot's volume "Using Trauma Theory to Design Service Systems," for understanding the complex needs of trafficking victims characterizes two broad categories of service delivery: "trauma informed" services, appropriate for all systems of care in which victims may present; and "trauma specific" services, designed to treat the actual symptoms of physical or sexual abuse in specialty treatment programs.
This framework is especially appropriate to working with trafficked women and girls since they are likely to present in a variety of systems of care for other than their trauma-related needs.
Trauma-informed services can promote a sensitive and relevant response regardless of where a victim seeks help and can also improve the identification of victims.
At the same time, trafficking victims are likely to need more specific and long-term trauma treatment.
The distinction between trauma informed and trauma specific services can help providers better pinpoint where their services are located on the continuum and what it might take (including training, supervision, additional program components and networking) to create a more continuous and comprehensive system for victims of human trafficking.
Trauma informed services encompass two distinctly different things. To be trauma informed means, first, to know the history of past and current abuse in the life of clients.
This information allows for a more integrated and appropriate approach to meeting their needs.
But second, according to Harris and Fallot, to be trauma informed means "to understand the role that violence and victimization play in the lives of most consumers of… services and to use that understanding to design service systems that accommodate the vulnerabilities of trauma survivors and allow services to be delivered in a way that will facilitate consumer participation in treatment."
These services are generally developed to treat primary problems other than trauma, by building capacity within those systems of care where survivors of trauma may present (i.e., homeless shelters, substance abuse treatment programs, the criminal/juvenile justice systems, mental health programs, medical programs, etc.).
Regardless of the agency or system's primary mission, trauma informed services are committed to providing services in a manner that is welcoming and appropriate to the special needs of trauma survivors. Both the identification of victims, and successful treatment of their trauma, can be improved by having trauma informed services provided in multiple systems.
Trauma specific services, on the other hand, are likely to be found with specialty mental health programs or providers, although they clearly could be developed in other medical settings, homeless shelters, or other systems of care. They are generally accessed by referral to those doing the clinical work.
A variety of trauma specific techniques are in the repertoire of these services. Among them may be grounding techniques to help manage dissociative symptoms; desensitization therapies to help make painful images more tolerable; and certain behavioral therapies which teach skills for coping with post-trauma effects.
These therapies can be delivered individually or in groups, and are often augmented by other complimentary approaches, including culturally relevant material.
---
CORE COMPONENTS OF TRAUMA INFORMED AND SPECIFIC SERVICES
While the needs of individual trafficking victims with histories of trauma may vary considerably, the systems of care in which they are likely to present (child welfare; criminal justice; immigration; public health and behavioral health) can be better prepared to recognize their needs and help accordingly.
Screening for trauma in multiple settings. Identification is the first and necessary step in assuring victims get the help they need. In some cases, providers may be reluctant to ask sensitive questions early on in the relationship building process; however, not raising those questions at all can be more detrimental.
For victims of sex trafficking, culturally sensitive screening that incorporates multiple references to sexual abuse has been considered beneficial in reframing the abuse and shifting responsibility to the perpetrators. Staff who conduct these screening will need adequate skills, supervision, and supports.
Education and training of staff, including those working directly with trafficking victims as well as other providers in relevant systems of care. Education of staff might include training on the complex interactions of trauma, substance use, emotional disorders and physical illness; multicultural education on specialized approaches to working with foreign-born victims; as well as basic safety issues in working with victims and approaches to treatment. Training should also include helping caregivers understand the experience of being trafficked, who is most vulnerable to trafficking, the techniques traffickers use to recruit victims, the impact on victims, and what a path to recovery can look like.
Ensuring safety and meeting basic service needs. Establishing physical and psychological safety is considered a pre-requisite in working with trafficking victims with trauma histories. This may mean collaboratively assessing the current level of client safety and developing together plans to remain safe. It can also mean designing each component of service to prioritize safety. Safety may also include working with a clinician who is respectful, non-judgmental, and allows the victim to explore his/her history in a safe and containing way. In addition, and complementary to safety, providers emphasize several basic services that are critical components to comprehensively meeting the needs of individuals who have experienced trauma, including safe housing, life skills, health care, legal services, and vocational support.
Building long-term, sustaining relationships and providing opportunities for regaining valued social roles. A critical part of trauma recovery and building new lives for trafficking victims involves the development of trusting, long-term relationships. This often needs to occur well before a victim is willing to engage in trauma specific treatment. These relationships are developed in some programs with "care coordinators" who assist with identifying and helping to meet a victim's basic needs. Care coordinators are sometimes the link between basic services and mental health treatment, where needed. Helping victims connect with valued social roles, such as providing opportunities for peer leadership and community action are also noted by trafficking survivors and providers as opportunities to regain or reshape a victim's sense of self and capabilities.