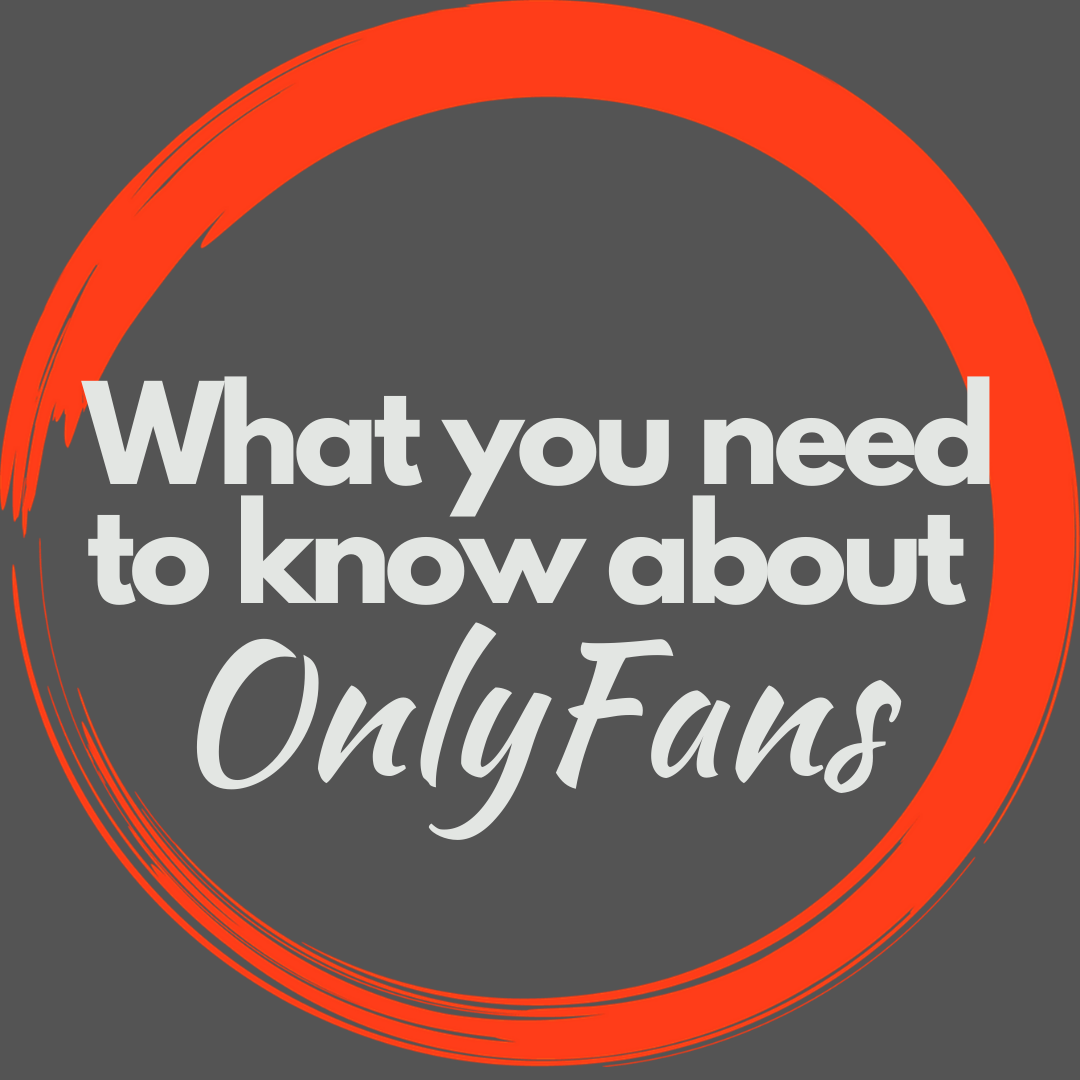 Misinformation or lack of knowledge around the OnlyFans platform begs the question of what you need to know about how it works and what are the risks.
OnlyFans is an online platform that is well known to many youths, yet is relatively unknown to older adults.
While older adults don't know what OnlyFans even is, youth who take up using this platform are unaware of the risks that it entails.
In this piece, we will showcase the risks around using OnlyFans, along with the false messaging about this platform and how using it in commercial sex has the potential to lead to traumatization and, in a worse case scenario, trafficking or trafficking facilitation.
What is OnlyFans?
In a nutshell, OnlyFans.com is a social media platform that has been monetized. As Instagram allows users to follow people at no cost, OnlyFans puts a subscription price on following content creators.
And though not all accounts on OnlyFans are sexual in nature, the money-making accounts – for the most part – are.
Adam Dodge, founder of EndTab, describes OnlyFans as "Instagram meets PornHub," in the World Without Exploitation Speaker Series "OnlyFans and the Growth of Online Exploitation During the COVID-19 Pandemic."
The way OnlyFans works is content creators must verify their identity by submitting their ID, and subscribers have the capability to remain anonymous.
The anonymity of the subscribers makes it difficult to hold people accountable.
OnlyFans Becomes Popular in Lockdown
As with all commercial sex sites, OnlyFans grew from around 7 million users at the beginning to 2020 to a stunning 100 million users by the end of 2020, according to Dodge.
Uploading sexual content online to make money has become a stop gap for many during the pandemic, especially by those who are already involved in commercial sex during the time when strip clubs, brothels (where they are legal) and massage parlors shut down.
It also became an on-ramp into commercial sex when many young people became unemployed and still needed to make a living.
"Some of the students who had to use OnlyFans because they lost their jobs due to the lockdown during COVID," said Angie Henderson the University of Northern Colorado.
While it seems less dangerous and more lucrative than contact commercial sex, there are perils to OnlyFans that isn't really being brought to light.
Access All The Time
A common misconception about OnlyFans is that a person can make a lot of money by uploading fetishy type of content that appears rather harmless in practice – such as photographs of feet – but as subscribers demand more extreme materials, the creator is pressured to supply it.
Dodge calls out how OnlyFans pitches its platform and the narrative around empowering sexuality often leads to lack of control on the part of the creators.
"It's an illusion of control and when you rely on the money, all of a sudden, you are not in control your followers are in control," said Dodge.
Harmony Grillo, founder of Treasurers and survivor of the commercial sex trade, said that most of her clients who are attempting to exit the sex trade have histories of sexual abuse and poverty, as did she.
"I can speak for myself," Grillo said.
"One of the lures of the commercial sex industry is this idea, this false empowerment, this idea that you can take back control of your sexuality … for me, I can tell you, it didn't take long to realize the person in the equation with the power is the person with the money."
Providing subscribers with an avenue to demand more explicit and dark materials leads to psychological distress on the part of the creators in some cases. To maintain the subscription base, creators must always be available to the subscribers and acquiesce to their demands.
This constant access, and OnlyFans inability to promote subscribers (users have a difficult time searching on the platform and creators have a difficult time being found) leads to many creators cross promoting on their personal social media sites.
That inability to separate their every day life from commercial sex results in cases of stalking, death threats and doxing.
It's a Fraud
OnlyFans lures in content creators with assurances that lots of money can be made off of subscriptions to the content creators' feed.
However, that is not the case most of the time. To be sure, according to Dodge, that the top 100 creators make large sums of money each month, however for the large majority of creators the average is $136 a month.
It would be inaccurate to say creators can't make money, but the top 10% of creators make the large sums, leaving the rest to make that average amount.
It is also important to note that subscribers on OnlyFans have been able to pull content from creators and share it in other places. According to Dodge, 3 million files amounting to 750 hours of video leaked from the site.
---
If you have an OnlyFans account, and are concerned about your content being leaked, BackChannel (a security company) has a lookup tool that can help you find out if your content was leaked. CLICK HERE TO USE THE BACKCHANNEL LOOK UP TOOL.
---
Ties to Sex Trafficking
OnlyFans make sex trafficking much easier for perpetrators. Considering how much time and cross promotion it takes for one content creator to get one subscriber, traffickers capitalize on this.
According to Dodge, they become "OnlyFans Managers," to the content creators, demanding full access to the account (and the money) under the guise of offering a service. In the end, they take that money and have all the control of the account, which could lead to maintaining all the control over the content creator.
"If I was a trafficker, and I wanted to create a site to get new targets, I would have created OnlyFans," said Dodge.
Prevention is Best
It would be incorrect to paint every content creator using OnlyFans as someone who wants or needs help. Some content creators aren't producing sexual content, and some content creators see OnlyFans as a safer way to be involved in the commercial sex trade.
However, many people are signing up to create this content without knowing the dangers that loom around the corner.
This is where prevention comes in. If we leave it up to the platform to be transparent about the dangers of leaks, abuse and poor payment, people won't be empowered to make an informed decision around whether to become a content creator.
Also, it is imperative to talk to children about healthy relationships, boundaries, consent and pornography. The more kids know about these issues the less likely signing up to be a content creator will appeal to them.
---
Melinda Sampson is the community outreach coordinator at NC Stop Human Trafficking. Email her at melinda@ncstophumantrafficking.org
---