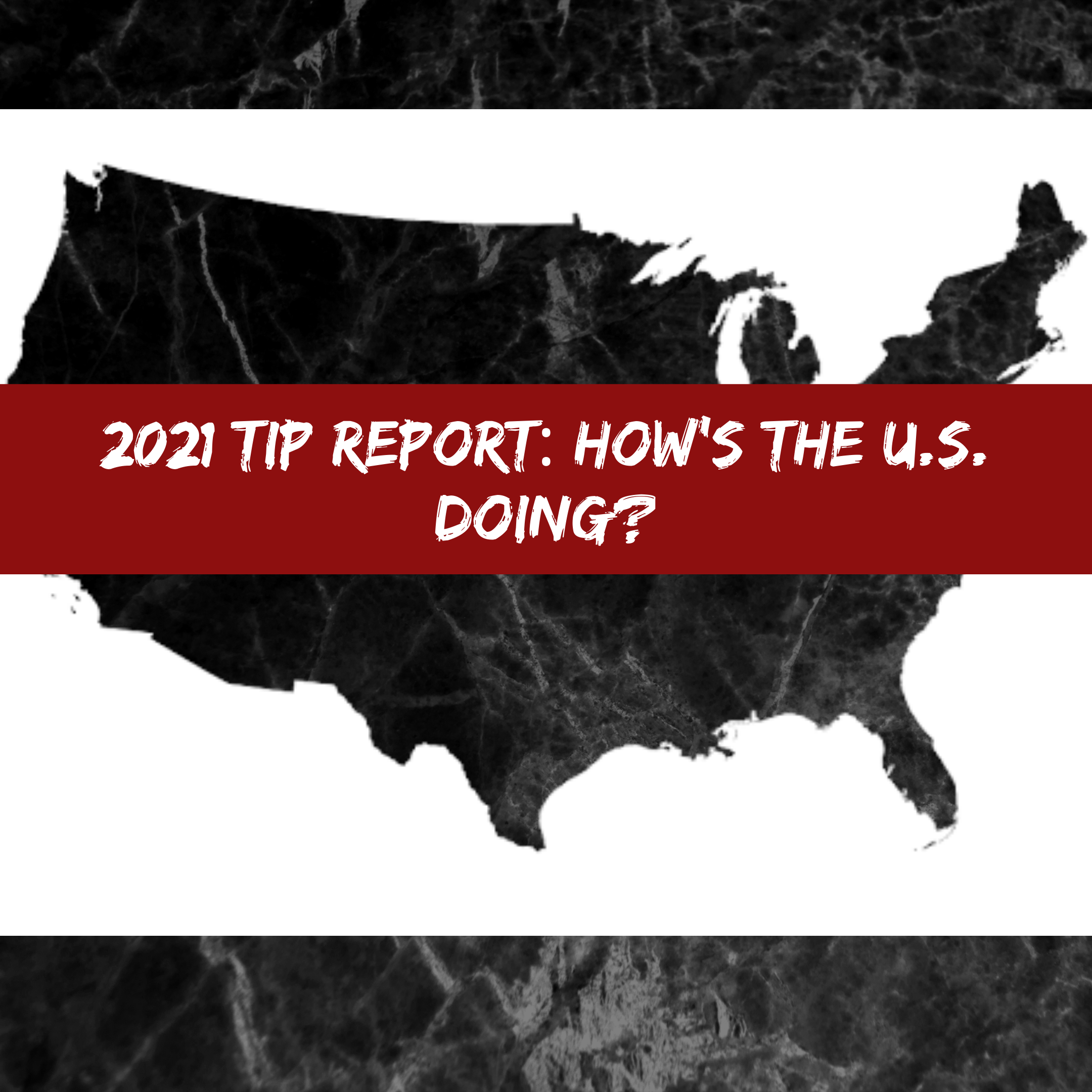 Each year the Department of State releases a comprehensive report on what human trafficking looks like around the world. Divided into Tier 1, Tier 2, Tier 2 Watchlist, and Tier 3, these countries are measured by the laws around human trafficking and enforcement and whether there is government sanctioned trafficking.
Though diving into each country's analysis is illuminating on its own, for this piece we are going to look at the messaging from the U.S. Secretary of State Anthony Blinken, how the U.S. is looking at prosecution, protection and prevention and the recommendations around how the U.S. government, NGOs, and law enforcement can improve response and services to survivors.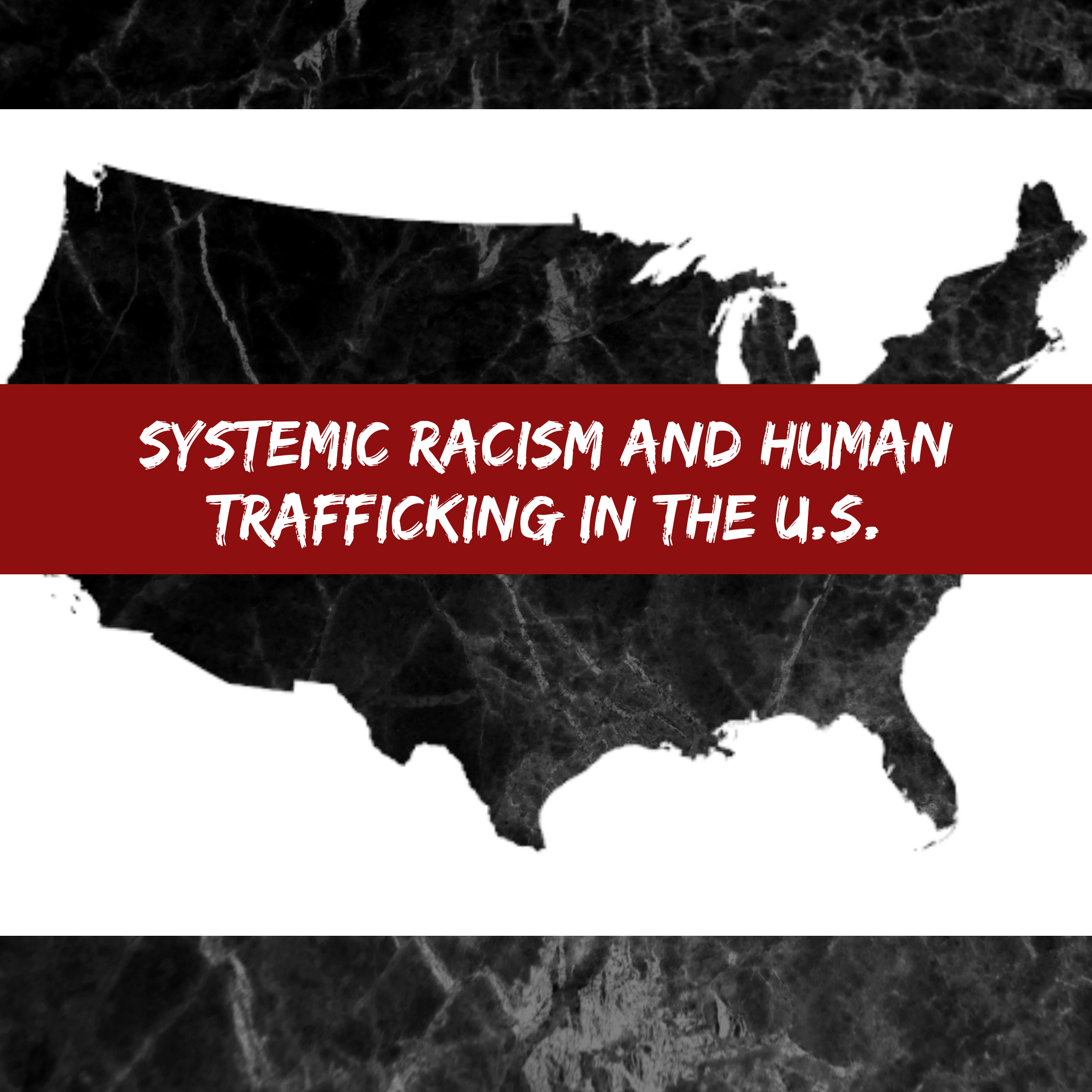 Highlighting Systemic Racism
The 2021 TIP Report calls out the U.S. specifically around systemic racism. The TIP Report highlights the systems in the U.S. that facilitate exploitation of Black, Indigenous and People of Color (BIPOC) people.
Financial instability is a cornerstone of how many people become vulnerable to traffickers. The TIP held no punches when addressing this, and rightfully so.
According to the report, "Predatory and exclusionary practices that keep certain racial communities from attaining financial stability and building generational wealth provide traffickers ample opportunity to offer tempting alternatives. These harmful practices include redlining, lending discrimination, unequal distribution of government subsidies and services, restricted entry into white collar or higher paying jobs, and intentional exclusions of certain professions from worker protections."
It also highlights how historically racist U.S. policies have led to a country full of vulnerable people with its intentional destruction of social supports, connections and groups for Black and Indigenous people. This includes unjust and targeted policing of communities, which is harmful to survivors and does little to hold traffickers accountable.
In the reports words, "The chattel slavery system relied on the separation of family units during auctions and trading of enslaved people. It restricted where and how enslaved people could gather or socialize to weaken communal bonds to avoid a unified rebellion for freedom. This pattern of fracturing families and communities has led to an unjust overrepresentation of Black individuals in other systems, like prisons, runaway and homeless youth services, and foster or institutional care, that exacerbate the social isolation and vulnerability on which traffickers prey. Similar family separation policies were used to weaken or destroy indigenous families and communities, including forcibly removing Native children from their families and tribes to send them to "boarding schools" with the intention of forcing them to assimilate and no longer identify with their culture. Such policies have resulted in an ongoing disproportionate number of Native children in the child welfare system, increasing their vulnerability to human trafficking."
---
FROM NC STOP HUMAN TRAFFICKING'S ARCHIVE: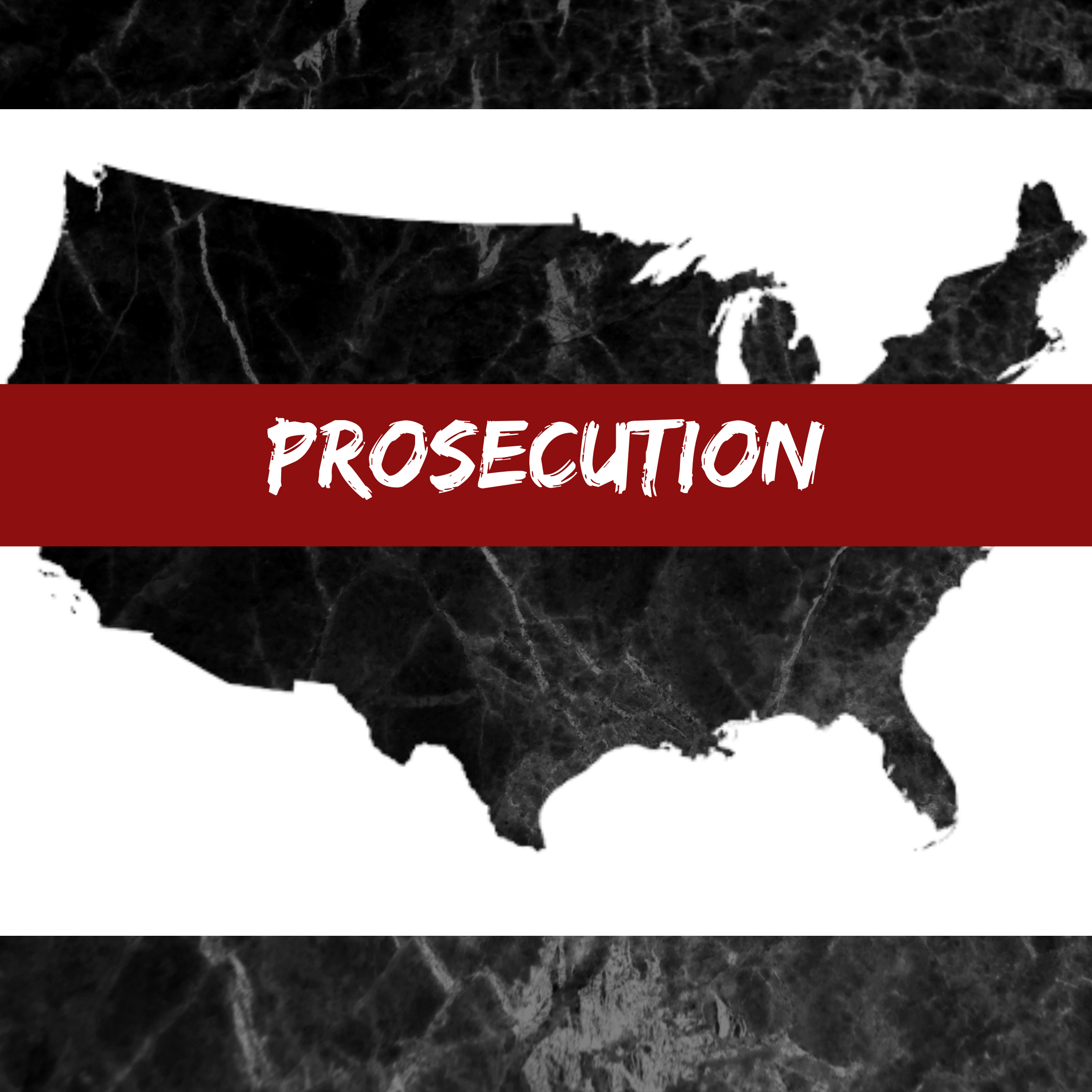 Prosecutions
In 2020, the Department of Homeland Security opened 947 human trafficking investigations. The Department of Justice opened 663 human trafficking investigations of those 619 were sex trafficking and 41 were labor trafficking. The Department of Defense reported 160 human trafficking investigations involving military, civilian and contractor personnel.
The Department of Justice initiated 210 federal human trafficking prosecutions in 2020, which amounts to 337 defendants. One hundred and ninety five were sex trafficking with the remainder being labor trafficking. The DOJ was successful in securing conviction for 309 traffickers in 2020 with many proceedings being delayed into 2021 due to COVID restrictions.
Overall, the prosecution efforts were mixed, according to the TIP Report.
"The government increased the number of investigations, and law enforcement officials adapted to pandemic-related restrictions by conducting remote forensic interviews. The number of prosecutions decreased for the third year in a row, and the number of convictions decreased for the second year in a row in the midst of pandemic-related court closures and suspension of grand jury proceedings throughout the reporting period."
---
FROM NC STOP HUMAN TRAFFICKING ARCHIVE:
---
What Advocates are saying:
Increased training of officials and efforts to identify, investigate and prosecute labor trafficking cases after seeing sex trafficking cases disproportionately prosecuted over labor trafficking. Advocates also encourage the use of the Department of Labor when labor trafficking investigations cannot lead to a prosecution. Advocates also called for increased training on human trafficking as a whole for law enforcement, prosecutors and judges to correct misconceptions about what constitutes human trafficking.
NGOs also called for law enforcement to pursue financial investigations and a standard practice when investigating and prosecuting human trafficking cases.
Advocates continue to call for restitution awards and enforcement for survivors.
NGOs continue to report that trafficking victims are being arrested at state and local levels for crimes traffickers are forcing them to do, which includes commercial sex and drug related crimes. Those being arrested are disproportionately BIPOC.
Advocates also called for federal law enforcement agencies to adopt explicit policies stating officers should not engage in sex acts while acting in official capacity or conducting an investigation.
---
FROM THE NC STOP HUMAN TRAFFICKING ARCHIVE:
---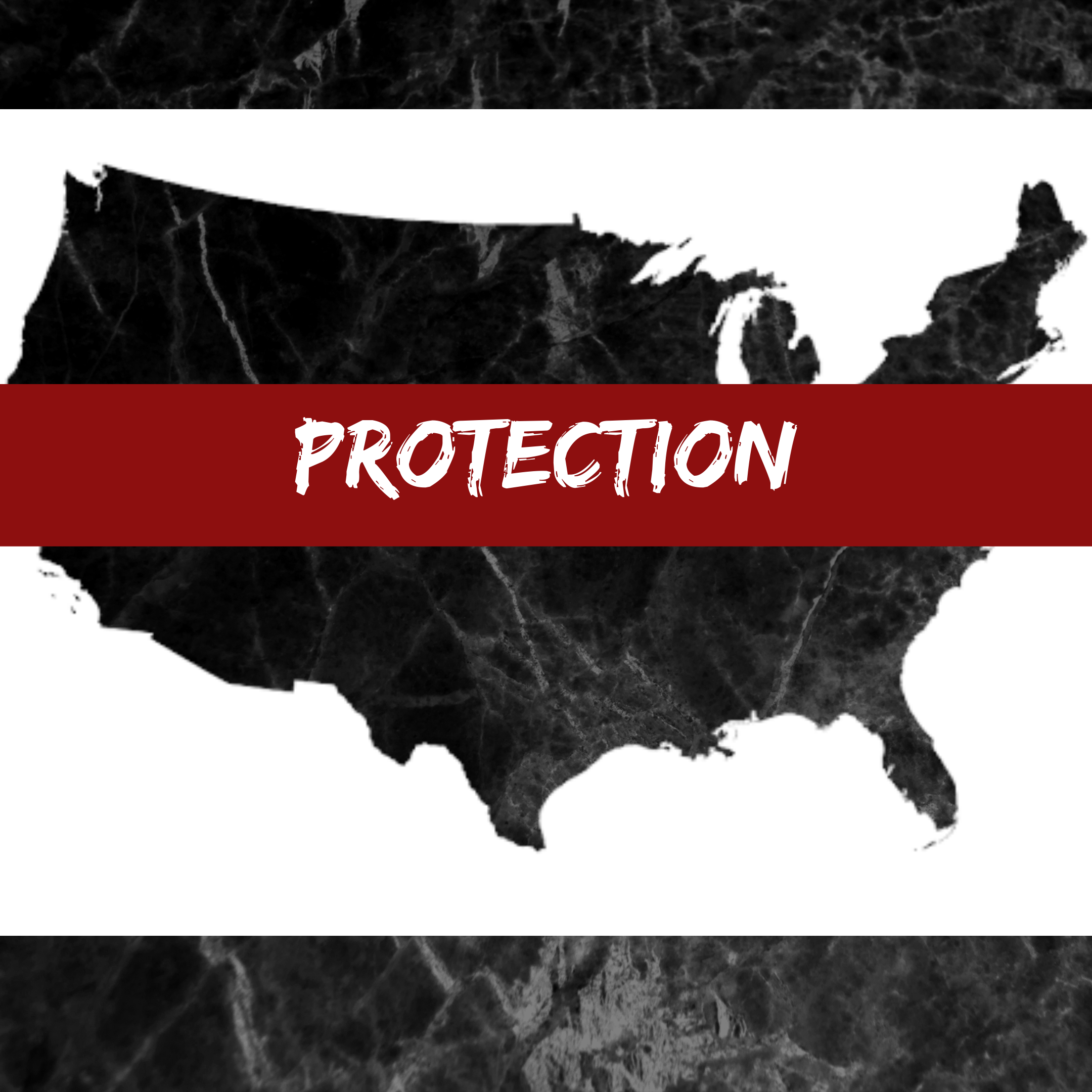 Protection
It is no surprise that the 2021 TIP Report highlights how the U.S. government actually decreased protections for victims over the past years, until recently.
According to the report, "The number of victims granted T nonimmigrant status significantly increased, although the median processing time for T nonimmigrant status was longer. Despite these efforts, for the majority of the reporting period until largely being repealed in the final two months, the government implemented policies that increased obstacles for foreign national trafficking victims to secure immigration options, including T and U nonimmigrant status and asylum. Advocates noted for the third consecutive year such policies resulted in increased reports of trafficking victims being afraid to report their cases to government officials, pursue immigration options, or seek services; for those who did apply for an immigration option, they faced longer periods of time without support services, legal status, and employment authorization."
---
FROM NC STOP HUMAN TRAFFICKING'S ARCHIVE:
---
During the reporting period, a new administration took office and reviewed, rescinded and announced it would not implement some of the pending immigration policy changes.
The government did increase the number of victims being served and the number of federally funded victim assistance programs.
What Advocates are saying:
Advocates reported concerns that survivors are being held in immigration detention centers.
Advocates are concerned about the lack of services provided for labor trafficking victims, boys and men and LGBTQI+ persons, citing lack of funding for specialized services for these populations of victim/survivors as well as people with disabilities and those who don't want to participate in the criminal justice system.
Advocates call on the Department of Labor to fund employment programs for human trafficking survivors.
NGOs report the pandemic affected survivors, such as job loss, heighted health issues with reduced access to health care, delays in judicial decisions around their cases, increased reliance on social support services. They also report a dramatic decrease in access to housing due to COVID restrictions, including transitional housing and long term housing options.
NGOs called on more flexibility in grant funding to meet those needs.
Advocates continue to be concerned about the lengthy and increasing T-visa status processing times.
Advocates continue to report an increasing number of survivors being afraid to report their cases to law enforcement, pursue immigration options or seek services due to heightened immigration enforcement policies. NGOs did note, however, the new administration's actions in 2021 were a necessary first step in rebuilding survivors' trust in the safety of pursuing immigration options.
Advocates continue to report survivors with criminal records resulting from what the trafficker compelled them to do have excluded them from employment, housing, and higher education. These survivors are also ineligible for government programs and can oftentimes not meet their basic needs because of this.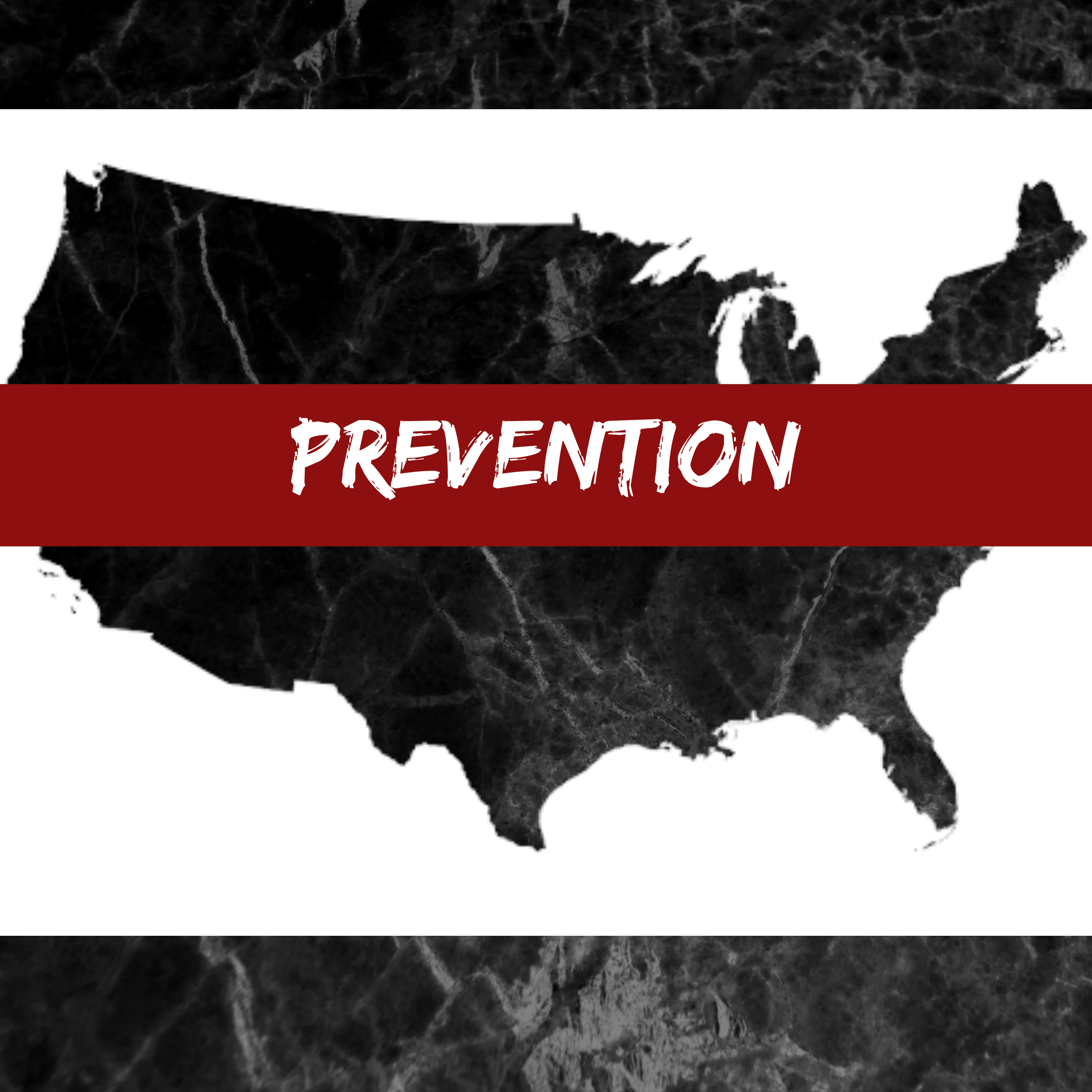 Prevention
According to the TIP Report, the U.S. government decreased prevention initiatives, even with the instatement of the President's Interagency Task Force to Monitor and Combat Trafficking in Persons.
According to the report the government did not take sufficient measures to "address the factors, government policies, and conditions that increase historically marginalized communities' risk to human trafficking, such as the exclusion of domestic and agricultural workers from legal worker protections. The government repealed housing regulations meant to correct discriminatory housing practices and past harms, and it rolled back legal protections for LGBTQI+ persons; advocates noted these actions contributed to the systemic marginalization and vulnerability of communities overrepresented among trafficking victims and disproportionately affected by the pandemic. The government again did not increase efforts to prevent human trafficking in its employment-based and other nonimmigrant visa programs or to hold employers and their agents, including labor recruiters, accountable for practices known to lead to human trafficking. In addition, it implemented policies that reduced its ability to oversee and enforce worker protections in these programs, which made it even harder for workers to protect themselves from an abusive employer or to access a healthy and safe workplace during the pandemic because they were forced to continue working or feared losing their job and immigration status."
The government did continue outreach initiatives and funding of the National Human Trafficking Hotline. There are also numerous survivor-led committees and councils that crafted recommendations to address risk factors and safety.
What Advocates Are Saying:
Advocate report week oversight of employment-based and other nonimmigrant visa programs and documented human trafficking cases involving workers in the U.S.
Advocates called for enhanced protections for workers in temporary worker programs and to uncouple visas with employers.
NGOs called for more transparency and accountability for temporary worker programs.
NGOs and news outlets reported that employers were threatening to fire, deport or blacklist workers who sought medical attention during COVID.
Advocates called for the government to increase enforcement of H-2 program requirements and hold employers and their agents accountable.
Advocates called for the end of immigration detainee labor and convict labor that perpetuate slavery and its legacy of racial injustice.
Recommendations:
Strengthen rules and regulations to ensure immigration enforcement does not hinder human trafficking detection, criminal law enforcement, or victim protections.
Screen all individuals in immigration detention or custody for human trafficking indicators.
Adopt inclusive policies that address aspects of government-run systems or programs that have disparate negative impact on marginalized communities and increase their vulnerability to human trafficking.
Improve access to emergency and long-term housing for all victims.
Increase access to and accessibility of specialized victim assistance for men, boys, LGBTQI+ persons, and persons with disabilities.
Mitigate vulnerabilities in employment-based or other nonimmigrant U.S. visa programs, including by holding accountable noncompliant employers and their agents, and adopting policies that incentivize workers to report program violations.
Increase the number of requests by federal law enforcement officials for Continued Presence.
Encourage state and local authorities to implement policies not to prosecute victims for the unlawful acts their traffickers compelled them to commit.
Train investigators, prosecutors, and judges to increase the number of forfeiture orders and mandatory restitution orders for trafficking victims, and use all available authorities to ensure restitution is paid.
Increase survivor engagement, including by establishing accessible mechanisms for receiving and providing compensation for survivor input when forming policies, programs, and trainings.
Increase training for and efforts to pursue financial crime investigations in tandem with human trafficking cases.
Conduct agency-level risk assessments for contracts connected to high-risk regions, industries, or sectors.
Strengthen efforts to examine the role of demand reduction in preventing human trafficking. As described in the Methodology section of this report, these recommendations were drawn from input solicited from multiple anti-trafficking stakeholders, such as advocates (which includes NGOs and subject matter experts who have survived human trafficking), academia, and government agencies, on how the United States could better meet the minimum standards set forth in the TVPA
---
Melinda Sampson is the community outreach coordinator at NC Stop Human Trafficking. Email her at melinda@ncstophumantrafficking.org
---