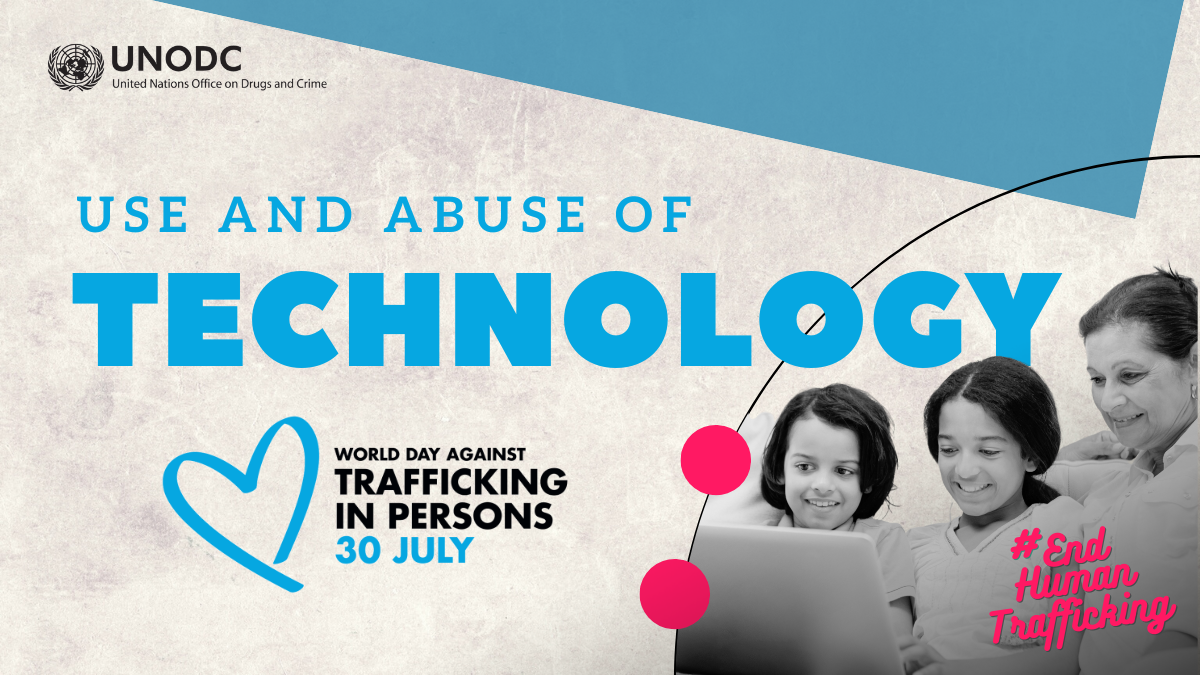 July 30 is World Day Against Trafficking in Persons. World Day Against Trafficking in Persons is a global awareness initiative that is spearheaded by the United Nations. The overall goal of World Day Against Trafficking in Persons is to involve civil society, corporations, communities, individuals and governments to prevent and combat human trafficking.
This year, the theme for World Day Against Trafficking in Persons focuses on technology.
According to the United Nations, technology has the power to enable and impede human trafficking. Human trafficking has increasingly gone online where traffickers groom, recruit, exploit and control victims. They use online tools to coordinate with other perpetrators, advertise victims/survivors and acquire transportation accommodations to make the criminal act as seamless as possible.
While focusing on the negative side of living in a digital world is easier to approach, it is important to highlight how technology can be used to combat human trafficking. Technology has the capacity to improve law enforcement investigations, finding common threads of how traffickers operate and enhancing evidence potential for prosecution of traffickers.
Prevention and awareness programming can also be shifted to reach more people using digital platforms as well. The message of healthy relationships, personal safety, boundaries and consent have the potential to reach millions of youths. Resources are much easier to share on online platforms and reaching out for help becomes more accessible, as well.
Technology, the internet, social media and communication and entertainment platforms are not going anywhere, it will continue to grow. Let's use those platforms and pour the message of anti-violence into them.
On World Day Against Trafficking in Persons, you can take your platform and share the message of anti-human trafficking, anti-violence, and anti-exploitation. If we all share these messages, we all fight the injustices that is human trafficking.
– Melinda Sampson is the community outreach coordinator if NC Stop Human Trafficking. She can be reached by email at melinda@ncstophumantrafficking.org